You're tired of working the 9-5 grind. You want to be your own boss and set your own hours. Or maybe you just need to make some extra money to help pay the bills. Whatever your reasons, there are many ways to make money from home.
One of the most common challenges people face when trying to make money from home is not knowing where to start. It can be overwhelming trying to figure out which job or business is right for you. Do you want to be an employee or an entrepreneur? Do you want to work in a specific industry or create your own?
If you're like most people, you probably have a lot of ideas, but don't know how or where to begin. Well, this article is for you! In just a few easy steps, you'll understand exactly what you need to get started.
The main points covered are finding a remote-friendly job or doing freelance, creating your own blog or website, selling products online, offering services like coaching and consulting, and starting a podcast. These are all great ways to make money from home. However, it's important to find the right fit for you and your lifestyle.
Ready? Let's get started.
Find a Remote-Friendly Job
Remote work is no longer an oddity. More and more companies are allowing employees to work from home. This helps people who are busy parents or caretakers find jobs that accommodate their personal lives. For employers, it can also be a huge benefit. Employees with the freedom to work from home are usually happier and more productive.
Working for a company from home means you're not tied to an office; however, you may still be required to have a set schedule and interact with team members just as you would normally.
Here are five tips to help you get started with finding a remote job:
Make sure you know what your skills are and where they're applicable.
Do your research! Figure out what companies would be the best fit for you.
Don't be afraid to put yourself out there! Send speculative job applications to companies you think might be interested in your work.
Stay on top of trends in your industry and make sure you're up-to-date with everything new that's happening so that when jobs do come up, you won't miss them!
Keep your resume current with the skills you have, and tailor your cover letter to the position you're after.
Become a Freelancer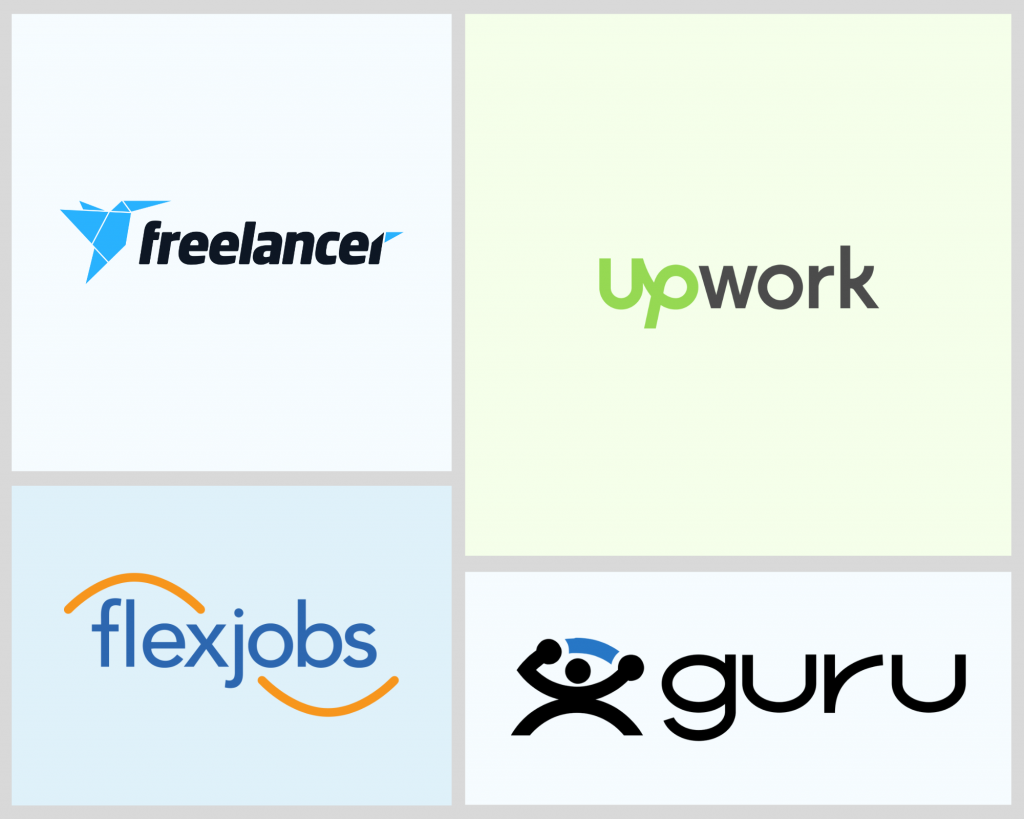 Working from home can be a great option for many people, but not everyone wants to work for someone else. Maybe you're the type of person that likes to have complete control and flexibility over your work life. Offering your services as a freelancer might be just what you're looking for.
You can work as a virtual assistant, writer/editor, social media manager, or maybe a specialist in your area of expertise. Do you know how to create or edit videos? Or maybe you're great at drawing or illustration?
Here are a few websites where you can find freelance work:
Freelancer
Freelancer is an online platform where job seekers can find work in a variety of different fields. Freelancers bid on projects, and clients select the best freelancer for their job. Freelancer's system is designed to allow talented freelance workers to get the jobs they deserve by placing them in front of potential employers.
Upwork
Upwork is a freelancing marketplace where businesses and independent professionals connect and work together remotely. Freelancers of all experience levels are welcome to sign up for free and begin connecting with businesses. Upwork is a great place to find freelance work online.
Guru
Guru is the leading online platform for finding freelance jobs in technology, design, and marketing. They connect top-notch independent professionals with top companies in need of their expertise. Guru has helped millions of clients and experts find each other, and the company has grown to be one of the largest in its field.
Flexjobs
Flexjobs is one of the top job sites for flexible work. You can search for jobs by keyword, category, or location. They list all types of work, which includes full-time, part-time, freelance, or temporary work. It's a great resource that can open many opportunities.
Create Your Own Blog, YouTube Channel, or Website
Starting your own online presence is a great way to connect with others and build a following. With the right tools, you can create a blog, YouTube channel, or website that showcases your skills or unique perspective and connects you with potential customers.
Before starting your project, make sure to research what tools you need and spend a little time learning how to use them.

savings blogger
Before starting your project, make sure to research what tools you need and spend a little time learning how to use them. You do not have to be a tech guru by any means. Most of the tools are fairly simple once you get through the initial learning curve. Don't get intimidated. You'll be amazed at how easy it actually is once you have everything you need in hand!
Creating Your Own Blog
Starting your own blog is a great way to share your thoughts with the world. Whether you want to build a personal brand or simply share your views on a topic of interest, blogging offers an easy way to get started.
Here are six tips for getting started with blogging:
Choose a niche. This is perhaps the most important step in starting your blog. If you don't have something specific to say, it will be hard to keep readers coming back month after month. Find a topic that interests you and focus on it exclusively.
Make sure your blog looks good and professional. No one wants to stumble across a poorly designed blog filled with sloppy typography and jumbled-together graphics. A well-designed blog will look sleek and modern, making it easier for viewers to find what they're looking for.
Build a community. If you want to build an audience for your blog, you'll need to create a community around it. The best way to do that is by sharing interesting posts on social media and in other online forums.
Promote your blog. One of the quickest ways to build an audience for your blog is by promoting it every chance you get. Share interesting posts on social media, write guest posts for popular websites, and contact bloggers that might be interested in featuring your content.
Write well-researched and engaging posts. Successful blogs are the result of excellent writing and research, not just a list of links to other sites. Your blog posts should be engaging and interesting so that readers will keep coming back for more.
Connect with your audience. Connecting with your readers is key to building an engaged community that will keep coming back for more of your work. Use social media, and follow other blogs in your niche, to share interesting posts and build a connection with readers.
Create a YouTube Channel
YouTube is a great way to share your videos with the world and make money while you do it. You can start a YouTube channel with a small initial investment, and you don't need to wait to start earning money from it. There are plenty of ways to monetize your channel without spending a dime.
If you want to start or grow a YouTube channel, here are six tips to get started:
Choose a name for your channel that reflects who you are and what you will be posting.
Create a video introduction that provides your audience with an overview of your channel and why they should subscribe.
Produce videos that are relevant to what you want to promote and post them regularly.
Engage with your viewers by commenting on their videos, sharing links to great content, and answering questions in the comments section.
Promote your channel through social media platforms (Twitter, Facebook, Instagram, etc.).
Use hashtags in the comments of your videos, so people can find them easily.
Sell Products on Etsy, eBay, or Through Social Media
Selling products on sites like Etsy and eBay or through social media accounts, on Facebook and Instagram, can be a profitable way to make a living. With the right marketing strategy, it's possible to generate a lot of traffic to your online store and increase sales.
Here are some tips for selling products online:
Choose a niche that you know well. If you're new to online selling, find a niche that you're familiar with to build credibility and trust with potential buyers.
Take photos that show off your product in its best light. Make sure all the photos show the product from different angles and include close-ups of important features.
Use effective keywords in your titles and descriptions.
Create a product description that's at least 250 words and include all the important features of the product in bullet points.
Choose an online payment method that's secure and easy for buyers to use.
Offer Coaching and Consulting Services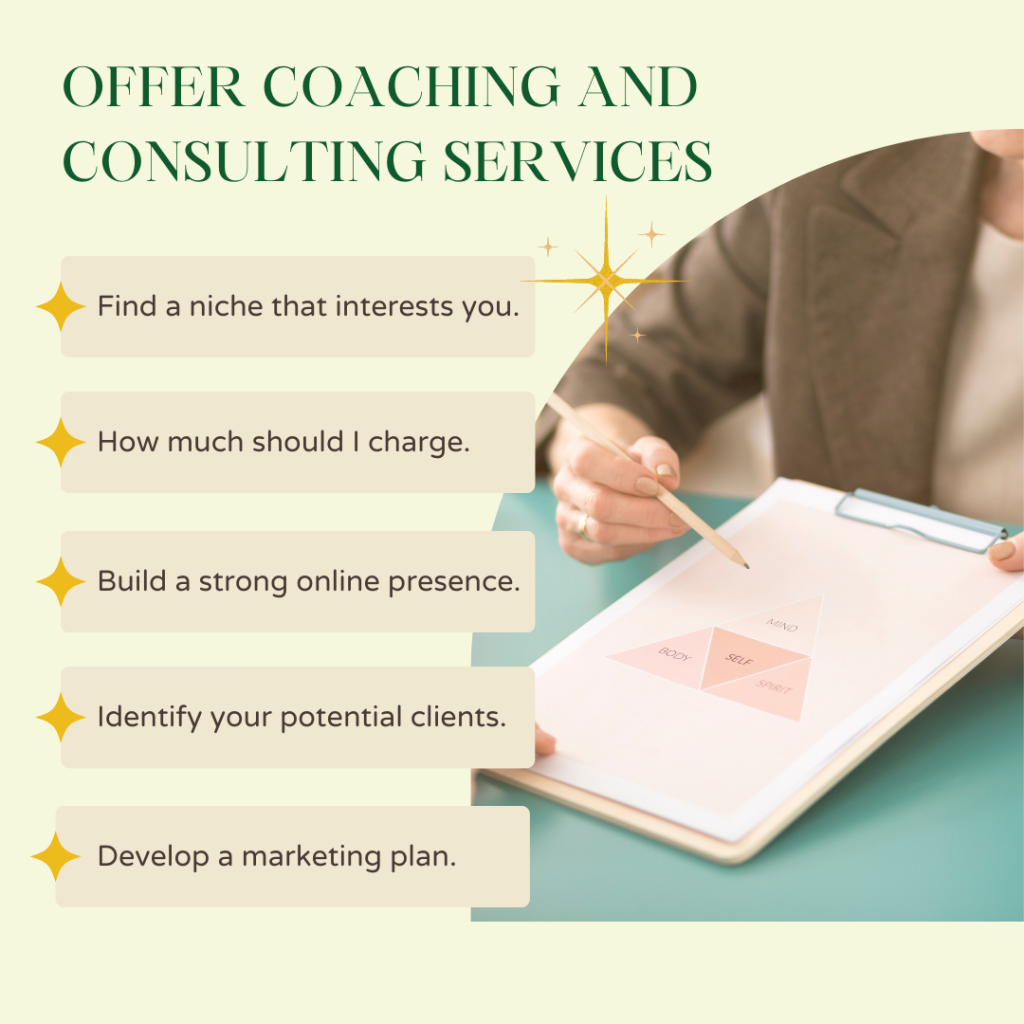 Do you have expertise in a particular field? Consider sharing your knowledge with others in that field by offering your services as an expert. Not only can you make a lot of money, but you can also help others learn and grow in their profession.
If you're not sure what kinds of coaching and consulting services you could provide, start by looking at what other businesses in your area are already doing.
Here are five tips to help you get started:
Find a niche that interests you.
Decide how much you're comfortable charging for your services.
Build a strong online presence.
Identify a group of potential clients.
Develop a marketing plan.
Start a Podcast
There are many reasons why someone might want to start a podcast. For example, some might want to create a platform for sharing their voice, while others might want to share their expertise with the world and make a community around it. There are still others who are looking for fun ways to make new friends. Whatever the reason, it's a great way to make money working from home.
There are many ways to start a podcast. Here are five tips for getting started:
Choose a topic you're interested in.
Find a media host who will help you get started.
Get audio equipment and software.
Edit your episodes and create a branding strategy.
Publish your show online and promote it.
Final Thoughts
After reading this post you should have a better idea about how to make money working from home. The key is to find something you're passionate about, have some freedom and flexibility in your day, and enjoy what you do!
You are at the beginning of what can be an exciting journey to financial freedom. Take a good look at the options available to you and choose the one that is right for you. With a little hard work on your part, you will see results with each option and the opportunities just keep getting better. You can do it!