How would you like to start making real money online? Not some fast cash hustle, but actually to build a sustainable business for the long haul.
Today there are some great ideas for making money online from home. And with low barrier to entry you can get started quickly with a minimal investment.
Some of these options include providing services for clients, while others involve selling products and earning a commission. The key to any money making idea is to make sure that it is a good fit for you.
In this article, you will discover different types of ideas for making money, as well as, the pros and cons for each.
Ready to get started? Let's go.
Freelancing
Freelancing has become an extremely popular way of making money online. Its real lure is the freedom and independence it brings. Who wouldn't want to have complete control over their time?
But it's certainly not for everyone. It requires that you are highly organized, disciplined, a great communicator and most importantly have the ability to sell yourself.
If you want to become a freelancer there are a number of great websites where you can start getting work as quickly as today.
Probably the most popular is UpWork. Businesses and entrepreneurs look for a wide variety of skills with tons of new jobs posted daily. You can find anything from writing articles or ebooks, to creating videos, web design, app development and coding just to name a few.
Start up fees are usually very low making it extremely exciting for newcomers. It's literally as easy as creating a profile and bidding on jobs.
But don't get overly excited just yet.
Freelance work is highly competitive and finding a way to stand out of the pack can be challenging. Especially when you have no previous gigs to show. It makes it that much harder to convince businesses to choose you.
Here are a few tips that can help:
Create a profile that showcases your skills
Take any tests that are available
Include your picture
Add samples of your work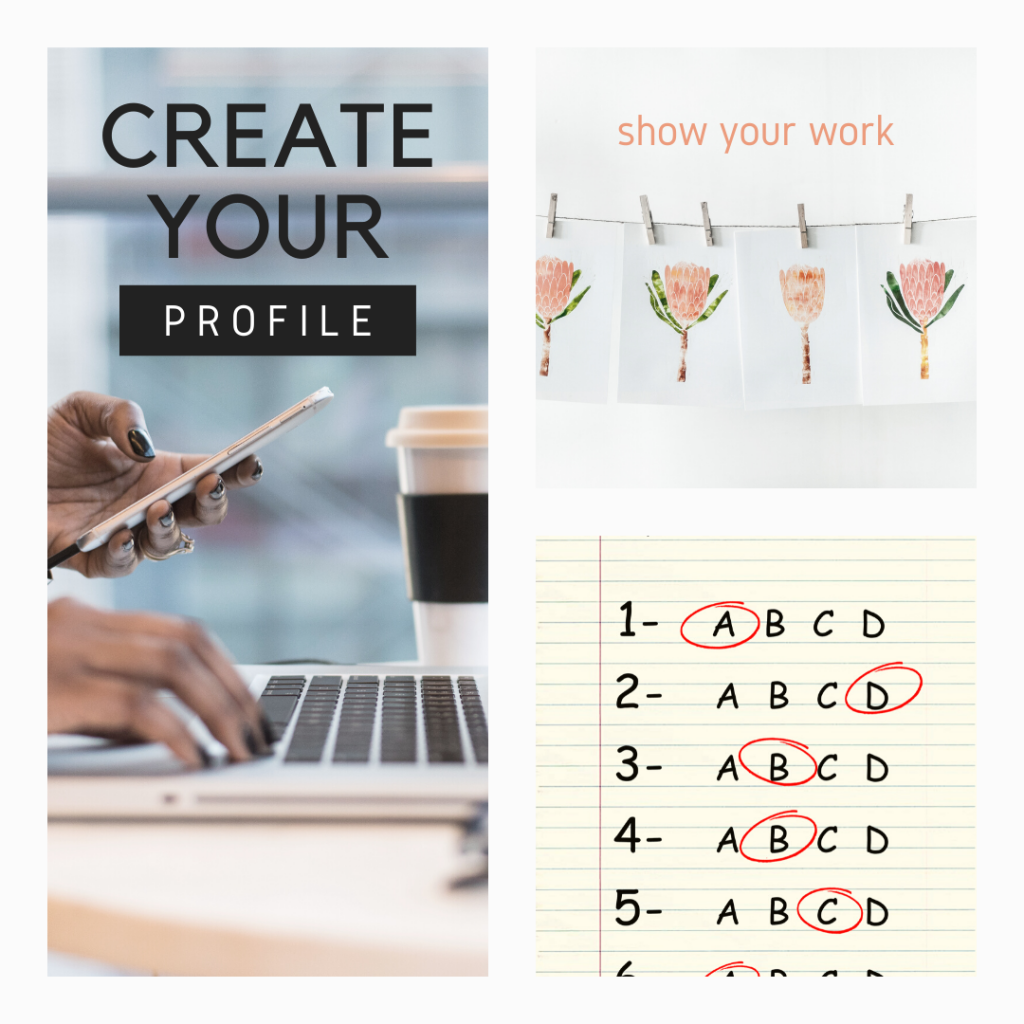 Pros:
You decide what projects you want to work on
Full control and freedom over your time
You set the cost and fees for your services
Can work from anywhere (laptop lifestyle)
Ability to grow your skills and become specialized
Cons:
No employee benefits (sick pay, holidays, etc.)
You need to keep track of all your business activities (expenses, taxes, contracts, etc.)
Losing one client can have a significant impact on your monthly earnings
Need to be constantly looking for new gigs
Highly competitive
Start a Blog
Can I really make money blogging? Really?
I hear this question all the time. The answer is 'yes' you can make money blogging. In fact, you can make a lot of money blogging.
However, there are several misconceptions when it comes to blogging which is why it is often challenged as a viable money making idea.
The problem is that people think that if you spend your days writing blog posts that you will somehow magically make money.
Wrong.
Blogging is hard work. Yes, your writing is important but it is just one part of the equation. To have a successful blog you need to master several skills.
Here's what you need to know:
List building
Traffic strategies
Social media
Monetization tactics and strategies
Search engine optimization
While the learning curve may be steep, the income potential is unlimited making it an exciting idea to make money online from home. Plus, the startup cost is very low. You don't need any fancy software to get started. You just need a domain name and website.
Pros:
Passion driven writing
Work from anywhere (laptop lifestyle)
Full control over your time
Low barrier to entry
Unlimited earning potential
Cons:
Huge learning curve (technical, traffic, list building, etc.)
Inconsistent earnings
Dependent to some degree on Google's algorithm updates
Can take a long time to build a following
Highly competitive
Become a Virtual Assistant
With more online businesses opening each year the demand for Virtual Assistants will continue to be on the rise. A recent article in 'The Week' stated that, "There are more than 5,000 Virtual Assistants listed on Upwork, 74,000 on Guru, 26,000 on Freelancer, and 5,000 on PeoplePerHour".
There are more than 5,000 Virtual Assistants listed on Upwork, 74,000 on Guru, 26,000 on Freelancer, and 5,000 on PeoplePerHour.

Lana Bandoim at The Week
Most entrepreneurs start off working on their own, but quickly realize that the amount of day-to-day tasks they have to deal with is directly impacting their ability to grow their business. That's where a Virtual Assistant comes in.
I like to think of a Virtual Assistant as the modern day Girl Friday. Someone that is multi-talented and has the ability to take on a wide range of tasks.
In some cases you may find yourself doing exactly the same tasks daily, however, for the most part the position is more ad-hoc. Meaning that the tasks you are assigned to vary and are dependent on what is needed at that moment.
Your job can consist of doing anything from responding to emails, answering phones, writing blog posts, posting on social media, creating graphics, helping with budgeting, or online research, etc. etc.
As the scope of tasks is wide it is important that you identify what skills you are good at so that you can find clients that are in need of what you offer.
If you enjoy helping people, like to work from home, and have a tendency to get bored doing the same thing over and over again then this might just be for you.
Pros:
Low barrier to entry
Freedom to work from anywhere
You choose your clients
Do only the types of tasks you enjoy
Set your own rates and schedule
Cons:
Your position is dependent on the success of your clients
No employee benefits (sick pay, holidays, etc.)
Need to market yourself and find your own clients
Financially prepare yourself in case you lose one or more clients
High burnout risk
Sell Digital Media
Are you a creative person? Do you love taking pictures, making videos, or creating audio tracks? If so, then this one is for you. Why not take your passion and turn it into money?
There are more opportunities than ever for creatives to sell their digital products online.
Some of the most popular sites include:
Creative Market
You can sell anything from photos, to graphics, website themes, fonts, templates, and even 3D models on Creative Market. The best part is that you set your own prices and get to keep 60% of each sale.
Plus, they don't lock you into an exclusivity contract. That means that you can still sell your content anywhere else you want. This allows you to maximize your potential earnings. Sound great…right?!
ShutterStock
ShutterStock is a fantastic website where you can sell all types of digital media. You can sell anything from pictures, to music, and video clips. It is one of the preferred sites because you can also sell in other places and you retain copyright and ownership of all works.
The way you make money with Shutterstock is that each time someone makes a purchase you get paid a commission. It's only a couple of cents but it really starts to add up. The key is to make sure that you are consistently creating and uploading high quality content.
iStock Photo
Great for someone just starting out. iStockPhoto is a service that is owned by Getty. They offer a number of tutorials and forums to guide you.
The royalty payment starts at 15% per download. It can increase to 45%, depending on your photos' popularity. If a customer purchases an image using their subscription credits, you only receive the 15%.1
Other sites worth looking into include:
Pros:
Allows you to do what you love
Full control over your time
Passive income (earn while you sleep)
Huge growth potential (the more items you make the more you can sell)
No need to find or manage clients
Cons:
Highly competitive (millions of similar items available)
Possible restrictions on where you can sell (exclusivity)
Earnings per item are usually quite low
Very low income when you first start out
Rules and regulations can change at anytime
Affiliate Marketing
Affiliate marketing is a fantastic way to make money online. In fact, some would even say that it is one of the easiest methods.
So what is it?
Affiliate marketing is when you promote someone else's products and earn a commission from every sale that is made.
Affiliate marketing is when you promote someone else's products and earn a commission from every sale that is made.
The amount of money that you can make per sale varies depending on the product, as well as, who is selling the product. For example, if you go through a larger network then your commissions may be lower whereas if you promote directly for the product creator they will be higher. This is why it is important to research the products and understand how the earnings structure is setup.
Pros:
You do not need to create your own product
An ever growing market with lots of products to promote
Low barrier to entry (minimum cost to get started)
Anyone can do it (no experience needed)
Set your own hours & work from where you want
Cons:
Make less money as it is not your own product
You rely on the product creator to maintain and provide support
Can be extremely competitive (niche dependent)
The model does not allow you to build your own customer base
No guarantee you will make money
Start an Etsy Shop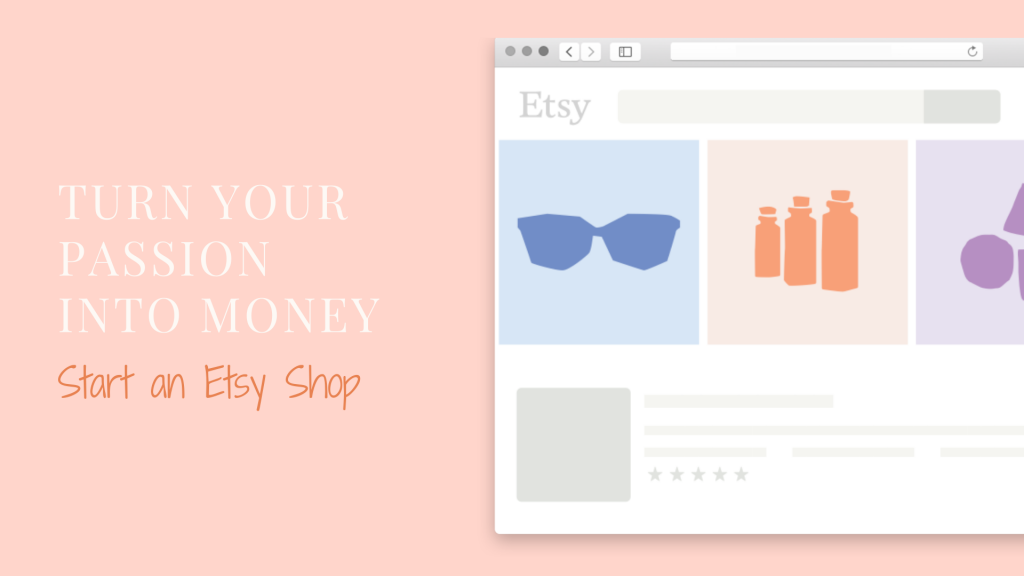 If you have not yet heard of Etsy or stumbled your way over to www.etsy.com I suggest you go and have a peak. Today.
It is the most amazing marketplace filled with handmade crafts, unique gifts, jewelry, clothing, and all kinds of vintage goodies. There are also tons of digital items from wall art, to websites, wedding invitations, and so much more.
This is yet another opportunity for creatives. If you LOVE making anything…then you need to setup an Etsy shop.
Etsy has over 40 million active members, who are specifically looking for hand-crafted, artisinal or vintage items, and sold over $1.35 billion in merchandise in 2013.2
Pros:
Very community driven with lots of forums and access to other sellers
Huge targeted customer base ready to buy your products
Easy and super quick to setup (literally 15-30 minutes and you are in business)
Low barrier to entry
Work when you want and set your prices
Cons:
Highly competitive (depending on what you are selling)
A number of fees per transaction (listing & sales fees, plus payment processing fees)
Minimal freedom to customize and design your storefront
Risk of 'copycats' stealing your ideas (listing copy, images, etc.)
Limited integration to third party services
Final Thoughts
If you are just starting out online you need to look at different money making ideas and try to figure out what is the best fit for you. Just because it may be a great way to make money it may not be something that interests you. Let's not forget we are in this for the long haul.
If you enjoy having full control over your time, the types of projects that you work on and setting your own fees then freelancing or becoming a Virtual Assistant might be a great choice for you. However, keep in mind that both are highly competitive and require you to find your own clients.
On the other hand, blogging allows you to spend your time writing and building a following to your website. There is no need to look for clients, however, you do need to understand monetization and find the best strategies for making money. You could even include affiliate marketing into the mix or do it separately all together.
And if you are a creative type, why not take your passion and turn it into money. What about selling your digital media? There is a huge market for templates, photographs, music tracks, etc. You can either sell your work on existing marketplace websites or create your own shop. Esty is a great option.
There are a number of great ideas for making money online. The key is to find the one that best suits you. Make sure you research your options, weigh the pros and cons, and when ready jump right in.
---
References:
15 Best Places to Sell Photos Online 2019 | Sell Your Photos, 15 Best Places to Sell Photos Online, https://expertphotography.com/sell-photos-online/, Craig Hull
Pros and Cons of Selling on Amazon, eBay and Etsy | CIO, Pros and Cons of Selling on Amazon, eBay and Etsy, https://www.cio.com/article/2836077/pros-and-cons-of-selling-on-amazon-ebay-and-etsy.html, Jennifer Lonoff Schiff